Tuesday, April 24th, 2007
---
9:04 pm
- OK listen up motherfuckers
who tried to get my lj password? I dont even use this thing anymore, if you want it all you have to is ask.
Friday, March 23rd, 2007
---
11:57 pm
- Im moving
I will miss all of you greatly. Have good lives, for I wish you luck as deep as the ocean. Peace to all.
Thursday, March 8th, 2007
---
11:57 pm
Im going to san angelo on april first. I turn twenty one on april second. I thought I would be here for my birthday but Im not. Im probably not coming back. I mean to say im moving before then end of the month.
Sunday, February 25th, 2007
---
12:30 am
- fuckers
People are liars. Stupid fucking Liars. I hate being lied to my face. I hate this city full of fucking hypocrites. People are irritating, annoying and sometimes just straight retarded. I am NOT retarded so please do not treat me like I am as slow as say....you.

current mood:
pissed off
Wednesday, September 6th, 2006
---
11:17 am
- Wow
Lj got an update. What poppin everybody?
Wednesday, March 22nd, 2006
---
5:28 pm
- Whats up
Hows everyone on live journal doing?
Saturday, November 12th, 2005
---
6:11 pm
- I quit
Im retiring my LJ. It is done. Im going to delete my account in a few weeks, and I dont think I will create a new one. I have a myspace. www.myspace.com/sublimestevo

<3
Monday, May 23rd, 2005
---
10:22 pm
AAAAAAAHHHHHHHHHHHHHHHHHHH STEEEEEEEEEEEEEEEEEEEEEEVEN!!!!




meagan was here.
bitch.
Monday, May 9th, 2005
---
6:26 pm
Sunday, April 10th, 2005
---
10:57 pm
So My best friend had sex with my girl friend. Way to stab me in the back.
Monday, February 7th, 2005
---
10:02 pm
- well...
I dont really know what to talk about, I hate alot of people.


How bout that?

Now get me a banana cognac biatch!

current mood:
meh.
Tuesday, June 1st, 2004
---
7:58 pm
- THIS IS FRIENDS ONLY
Howdy Yall I am staying away from my old journal sublimestevo. Drop me a line and youll prolly be accepted. Unless I hate you. In which case fuck off.


SEX!!!!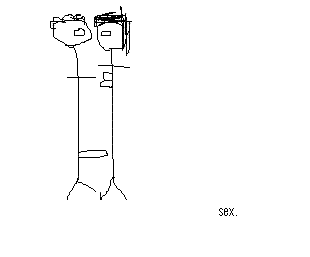 current mood:
accomplished